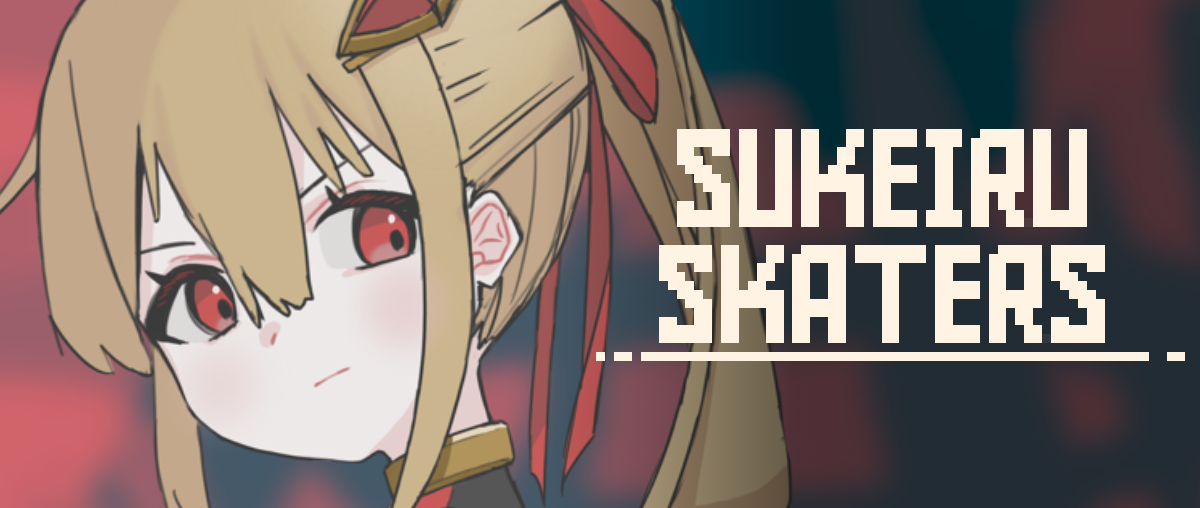 SUKEIRU SKATERS
A downloadable game for Windows
■What is SKEIRU SKATERS?
A Metroidvania-type secondary action game based on "The Legend of DarkWitch" series. In this game, a ghost named Maki is a companion of Riva, a princess of the Kingdom of Raziel, who is trying to escape from another Beetus that she has wandered into. Maki's ability, "SUKEIRU," changes the way she interacts with the world, and is the key to solving various mysteries and escaping her predicament.
You can play only the prologue in the demo.
■Other
OS: Windows
Supported languages: Japanese / English (Deepl)
(Can be changed from options)

■Credits Original:The Legend of DarkWitch Series
A Game by Lumi / Kabocharenga
BGM: Lumi(arranged) / Yufuruka(freeBGM)
SE:(C)PANICPUMPKIN(freeSE)

■2022/02/04
Demo Ver.4.0 is relesed
■スケイルスケイターズとは?
魔神少女シリーズを原作としたメトロイドヴァニア型の二次創作アクションゲーム。 幽霊「マキ」を仲間にラジール王国の姫娘「リーバ」が迷い込んでしまったもうひとつのビータスからの脱出を目指す。 マキの能力である「スケイル」は世界との触れ合い方を変化させ、 さまざまな謎を解き、 窮地を脱するカギとなる。

体験版ではプロローグのみプレイ可能

■その他
・OS:Windows
・対応言語:日本語 / English(Deepl) (オプションから変更可)

クレジット
Original:魔神少女シリーズ
A Game by Lumi / Kabocharenga
BGM:Lumi(アレンジ) / ユーフルカ(freeBGM)
SE:(C)PANICPUMPKIN(freeSE) PV効果音:効果音ラボ

■2022/02/04
Demo Ver.4.0配信
Download
Click download now to get access to the following files:
SKEIRU SKATERSdemo_v.4.0.zip
41 MB